"Lagoon" is the name of the luxury resort designed by the Italian designer Christian Grande to redefine the eastern area of Sal Rei (Boa Vista), in the paradise that is Cabo Verde. The project is coherent with the customer's programme and context needs: this tourist resort is meant to feel like an Arab village, thickly clustered around common areas and characterized by the presence of water.
"In Boa Vista, under a compact sky full of light, men's hands must not add, they just remodel," explains Christian Grande. "Lagoon architecture is based on material hints that soften the abstract features of International Style, yet all areas are defined by a markedly contemporary language that is equally distant from an easily going regionalism."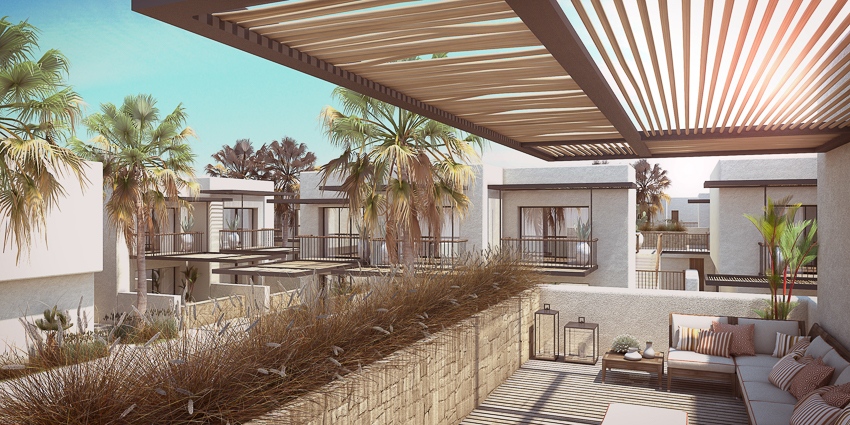 The buildings are only two-storeys high and are set in a contrasting arrangement of long and short perspectives, respectively the main avenues and the side roads that lead to the more private areas of individual buildings. The front building, with a powerful and precise volume layout, reveals a double space inside, which on the ground floor houses the resort's reception desk, some shops and the free-flow support to the swimming pool at the back where breakfasts are served. The administrative offices, the main office and a gourmet restaurant with terrace are on the first floor.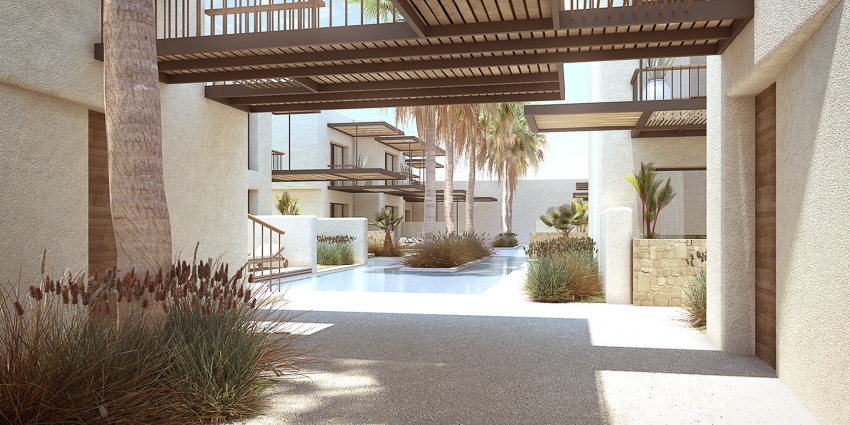 The use of coarse raw materials connects the openly contemporary language of the buildings architecture with local colours and atmospheres. The light-coloured stone of the external covers mixes harmoniously with the rough wood of the sun-shading roofs. The carefully-sized windows are pleasantly shaded by vegetation and offer a view of the landscape without affecting the privacy of each housing unit.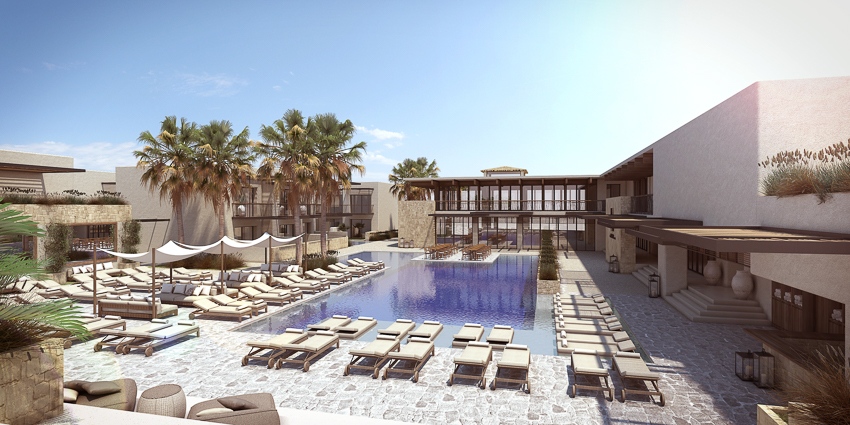 This large resort, which can welcome up to three hundred guests, is ultimately perceived as a coherent system of elements that blend into the local settings, which have been reshaped but which nothing has been added to.