The 2019 Salone del Mobile is renewing its deep-rooted links with the city of Milan at its 58th edition with a homage to Leonardo Da Vinci, its most brilliant and eclectic 'adopted son' in the form of an outstanding and hugely evocative installation. It also narrates a tiny fragment of the Renaissance and the future of Milan, certain to provide visitors with a memorable cultural and emotional experience.
The Salone del Mobile 2019 in Milan, Italy, is dedicating AQUA. Leonardo da Vinci's Water Vision to the city of Milan from 6th to 14th April at the Conca dell'Incoronata, the wooden gates of which were designed by Leonardo. It will provide a site-specific immersive experience, developed in partnership with Balich Worldwide Shows. Water plays a starring role, as an element that Leonardo explored as an artist, an architect, a scientist and an engineer.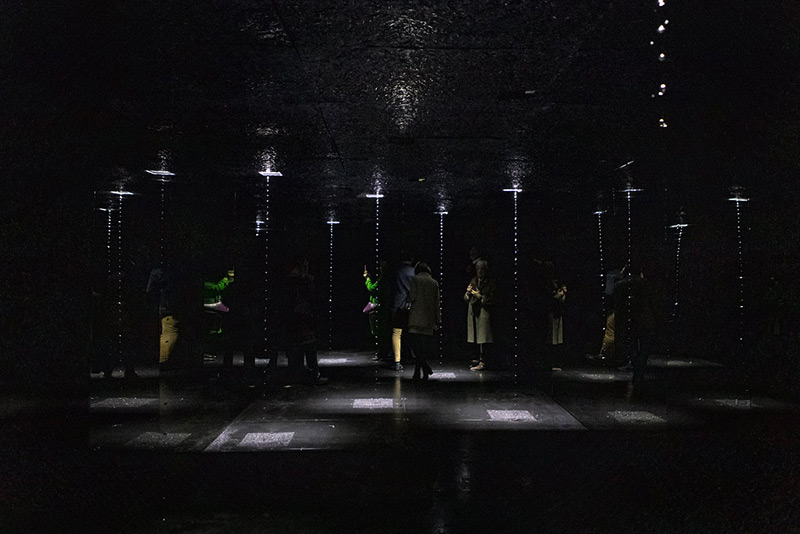 The Conca has been covered over with an architectural insert in the form of a great expanse of water, on the edge of which a huge LED screen will become a window onto a future Milan, showing a skyline changing according to the time of day.
Beneath this structure, inside the canal itself, a wunderkammer has been created, where visitors can experience all the beauty, energy and shape of water, enfolded in image and sound thanks to the use of cutting-edge technology, in a totally self-contained environment.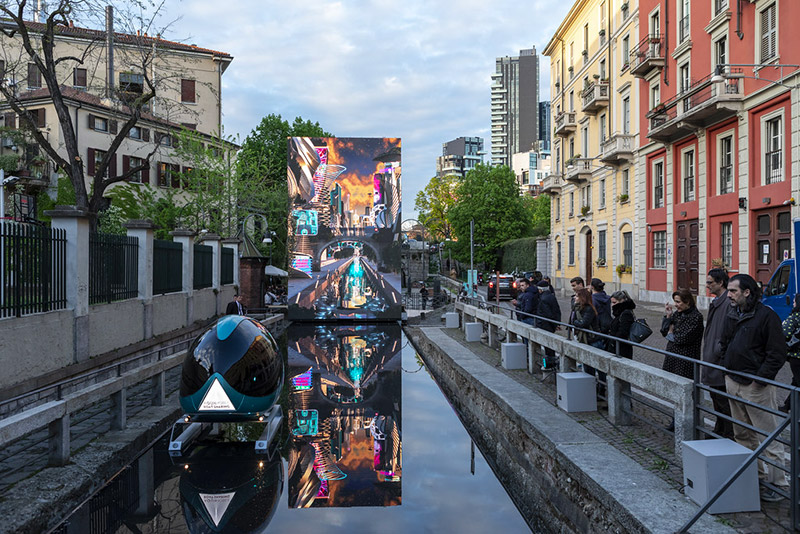 After passing through a sensory doorway that invites the spectator to cast off the chaotic routine of the city and give themselves over to an original immersive experience, the visit begins in a mirror room, in which an interactive symphony of sounds and gurgles sets off real water jets.
This is followed by an ethereal projection of the rising and falling movement of the water controlled by Leonardo's lock gates. As the water level rises, strobe lights create optical illusions with the jets of water, slowing them right down until they separate into very slow drops, suspended in time and space, reflected and multiplied in the mirrors ad infinitum.
The experience ends when the projection becomes transparent and reveals an unexpected artistic reworking of Leonardo's designs.