IWC Schaffhausen and the Boultbee Flight Academy, in collaboration with Aviation Adventures Ltd, have celebrated the official start of the "Silver Spitfire – The Longest Flight" expedition in Goodwood. To the roaring applause of more than 400 guests, the carefully restored and polished Spitfire aircraft embarked on its unprecedented flight around the world. IWC supports the mission as its main partner and official timekeeper.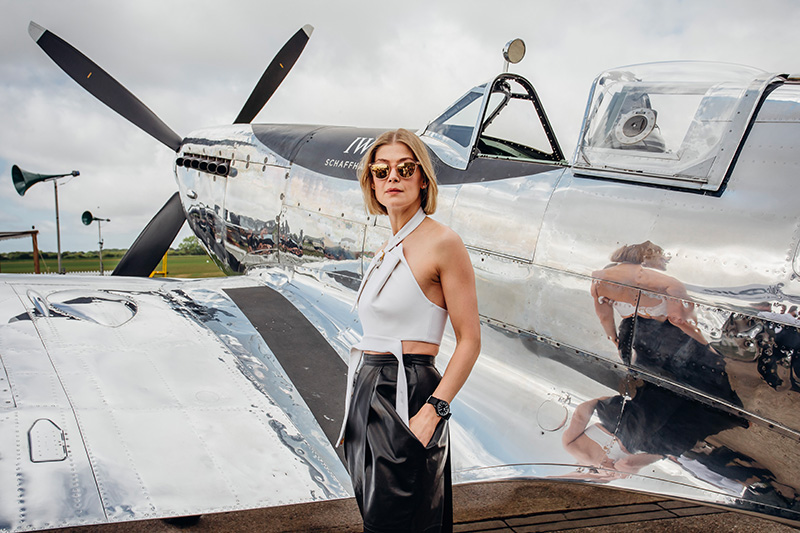 Over the last two years, more than a dozen specialists have worked to restore an original Spitfire MK IX aircraft, which was originally built in Castle Bromwich back in 1943. Following several successful test flights in July, the "Silver Spitfire" finally took off from Goodwood Aerodrome today, beginning its much-anticipated circumnavigation of the globe. Piloting the iconic British aircraft, on the first leg of its journey, is Matt Jones, co-founder of the Boultbee Flight Academy.
On the flight around the world, the two British pilots will cover more than 43,000 kilometres and visit 30 countries. The route will initially take them to Iceland, and from there to Canada and the USA. A total of approximately 100 flight segments will be needed to complete the mission from start to finish. During their journey through the different time zones, Boultbee Brooks and Jones will wear the Pilot's Watch Timezoner Spitfire Edition "The Longest Flight". As the official watch of the expedition, this timepiece makes it possible to set the time to a different time zone by simply turning the bezel to the desired location.