The animated spy comedy adventure "Spies in Disguise" is hitting the big screen just in time for Christmas, and Audi is in on the act. The movie features another superstar alongside super spy Lance Sterling (voiced by Will Smith): the Audi RSQ e-tron, the first concept car from the Four Rings to be created exclusively for an animated film.
The model was designed in close cooperation with Blue Sky Studios and boasts a holographic speedometer, an electric drive, a fully automated driving mode and visionary design language. Contrary to tradition, Audi is not using the movie to advertise the launch of the model; instead, the sporty two-seater serves as a demonstration of how intelligent and sustainable premium mobility could look in the future.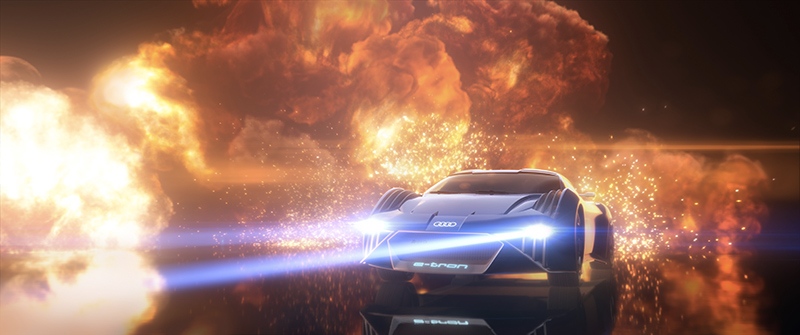 It is an absolute premiere: For the first time, the Four Rings have developed and designed a virtual vehicle for an animated film. The starting point for this unique project was examining the script for brand integration potential.
"A super-agent story in which innovation and technology are required and where the main character and his car make a perfect team could hardly be a better fit for the Audi brand," says Kai Mensing, responsible for product placement at AUDI AG. As an animated movie does not need real vehicles, implementation differed considerably from regular placement. The lead time for product placement in the movie and the accompanying campaign was around three years.
A four-wheeled protagonist
The RSQ e-tron is the perfect fit for the main character, secret agent Lance Sterling, while it also showcases electric mobility and technology made by Audi. Although the name might initially suggest otherwise, the model is not an SUV but a sports car.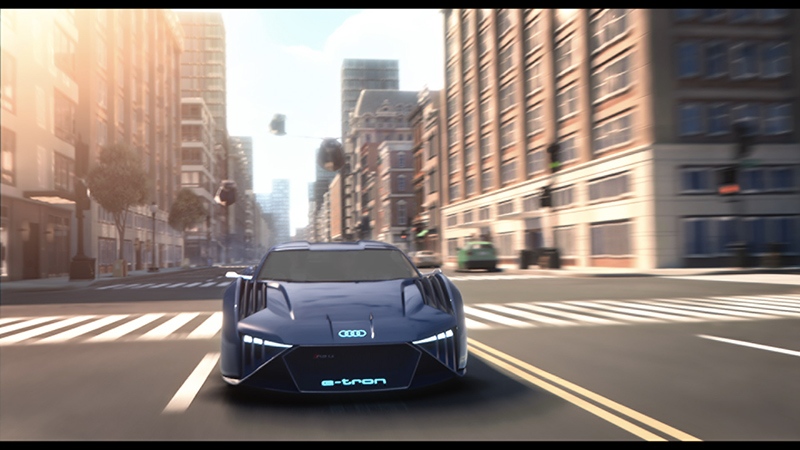 The car and the name are an allusion to the Audi RSQ from the 2004 movie "I, Robot." Both models are futuristic, sporty two-seaters with a fully automated driving mode and other intelligent technical features.
The RSQ e-tron brings together a number of features: an electric drive, virtual exterior mirrors, laser light, functions on demand, a holographic speedometer, automated driving and fictional features tailored to the needs of movie hero and super spy Lance Sterling.
About "Spies in Disguise"
Blue Sky Studios presents "Spies in Disguise," an animated spy comedy adventure set in the slick, high-octane, globe-trotting world of international espionage. Super spy Lance Sterling (Will Smith) and scientist Walter Beckett (Tom Holland) are almost exact opposites. Lance is smooth, suave and debonair. Walter is…not.
But when events take an unexpected turn, this unlikely duo is forced to team up for the ultimate mission that will require an almost impossible disguise – transforming Lance into the brave, fierce, majestic…pigeon. Walter and Lance suddenly have to work as a team, or the whole world is in peril.
"Spies in Disguise" is directed by Troy Quane and Nick Bruno inspired by the animated short film "Pigeon: Impossible" by Lucas Martell, and stars Will Smith, Tom Holland, Rashida Jones, Ben Mendelsohn, Reba McEntire, Rachel Brosnahan, Karen Gillan, DJ Khaled and Masi Oka.
The film is produced by Peter Chernin, Jenno Topping and Michael J. Travers with Chris Wedge and Kori Adelson serving as executive producers. "Spies in Disguise" opens in U.S. theaters December 25, 2019.