With its outdoor textile and shoe collections and bringing trendy products and shopping lovers together, Lumberjack took part in PITTI UOMO, which is considered as one of the most important fairs of the industry in the world. The international fair took place in Florence, Italy between January 11-13 and hosted many outstanding brands. With multiple alternatives for every style, Lumberjack products, favorites of those who love a sports-lifestyle look, managed to attract great attention at the fair.
Lumberjack attracts attention with its new collection!
Lumberjack, a global foot and sportswear brand with sales in 40 countries and a part of the FLO Retailing brand family, which operates in 21 countries on 3 continents and continues to grow in the European market; draws attention with its brand new collection prepared for women, men and children. Unique and trendy models in the collection, designed based on the productive and aesthetic values of Urban Nature, are getting ready to meet with fashion lovers. For this new collection, Lumberjack designed its iconic models with an innovative and future-oriented vision. The collection, which can be used anywhere, i.e. in the subway, city center, park or street, will meet with shopping lovers with its multiple alternatives suitable for every kind of activity.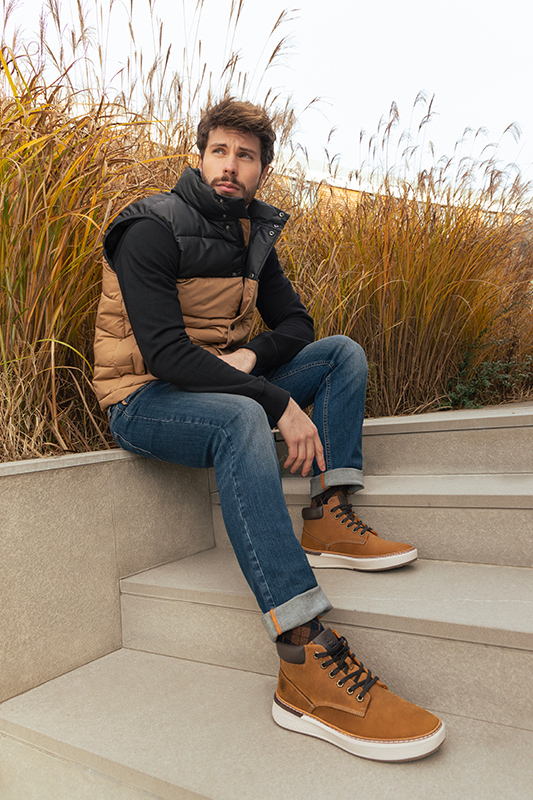 Iconic Models Meet with Shopping Lovers, with an Innovative Vision
Lumberjack outdoor shoe models of the 2022 collection, which can easily be combined with hooded tops, jeans, baggy pants and casual clothes, become your comfiest companion in outdoor sports, weekend walks or on the way to work with their light design. Mainly the black leather, pull up leather, suede and nubuck options in the men's collection offer eye-catching alternatives with their hook and hole details made of bronze, gold and antique brass. In the women's collection, which will be the most stylish complement to their sports and casual combinations, many different color alternatives such as yellow, burgundy and black, clearly stand out.
The boots wrapping the feet provide a feeling of comfort in steps, also in winter thanks to their comfy soles. Lace-up or zippered boots with heels and a touch of Rock and Roll, complement your combinations with a more dynamic look. And for women who like a classic look, the collection offers many thick-soled and wrist-length alternatives. Lumberjack's iconic models in the children's collection bring comfort and aesthetics together with different color alternatives and hook and loop details. The pieces in the new collection are getting ready to be the indispensable accompaniments of both casual and stylish combinations.
Urban Dressing Style Meets with Nature
Lumberjack, which attracts attention with its coats made of breathable, flexible and durable fabrics, becomes the most dynamic accompaniment of both casual and stylish combinations with its striking new models with hoods and pocket details. Textile products with specially-designed wa-xati fabric, meet fashion lovers with their innovative bright colors.