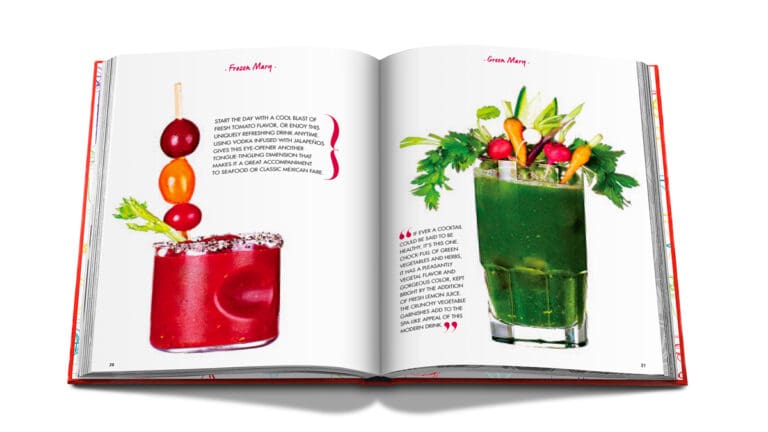 With the Academy Awards right around the corner, Oscar Parties are on top of mind, but what to serve to make your party Oscar-worthy? Award-winning Entertaining Expert Mark Addison has done the hard work for you with his 2020 OSCAR COCKTAIL COLLECTION based on the Best Picture nominated films of 2019!
Each awards season, Cocktail Chameleon Author Mark Addison creates his signature Oscar Cocktails inspired by each of the 9 Best Picture Academy Award-nominated films. This highly anticipated collection of cinematic libations is much more than your ordinary cocktail; each is an individual work of art of cinematic storytelling in liquid form.
Mark's mixology inspiration can come from the film locations or era, a single character, a plot point, and or a pop culture reference within the film's story. Wherever the inspiration sparks, Mark nurtures it to develop a fully realized "cocktail character" and authentic photographic setting that embodies each of the distinguished Academy Award-nominated films, and this year is no exception!
Below are each of the nine Best Picture nominated films with their corresponding cocktails. Full recipes and cocktail images are available via the links provided.
Once upon a time in Hollywood: Smokin' Hot Margarita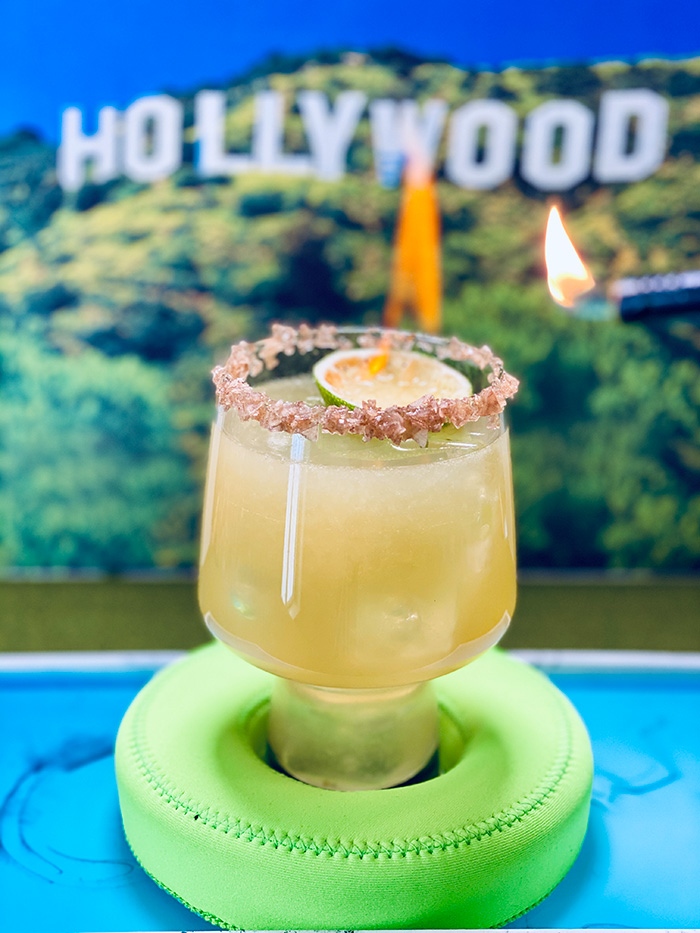 There is a lot of drinking going on in Quentin Tarantino's multiple storyline modern fairy tale tribute to Hollywood "Once Upon a Time in Hollywood," which made it difficult to zero in one cocktail or storyline. However, a scene that stands out is the film's finale, where Leonardo DiCaprio's character torches a Manson Family member in the pool with his movie-prop flame thrower after making a pitcher of frozen margarita's – hence the Smokin' Hot Margarita. Smoked ingredients and flambéed rum are the theatrical elements that bring this classic lime margarita to life.
The Irishman: Irish-Italian Sundae Surprise
The Sundae Surprise is inspired by Al Pacino's character Jimmy Hoffa in the epic organized crime drama "The Irishman" and his penchant for ice cream sundaes. This cocktail, which is more of an Italian ice dessert, celebrates characters' Irish and Italian heritage with the inclusion of both Irish whiskey and two Italian Amaro. The cocktail's proportions resemble that of a Negroni – an iconic Italian cocktail of three spirits in equal portions – shaken, then drizzled over a sphere of shaved ice and topped with Italian black cherries.
1917: Old-Fashion Cherry Bomb
Here the old fashion – made famous in the early 20th century – is updated with the use of Cognac to reflect the French location of the WWI film "1917", tea syrup as nod to the English soldiers in the center of the story, and cherry bitters as a symbolic reference to cherry blossoms depicted in the war-torn French countryside. "Bomb" in the cocktail name represents the barrage artillery the characters contend with, symbolized by a single brandy-and-spice-soaked cherry.
Parasite: Bloody Soju
Bloody is an apt description of the climax in the Korean dark comedy-thriller "Parasite." The Bloody Soju is an Asian-style Bloody Mary with a Korean grain spirit, Soju replacing traditional vodka as the base spirit. The flavor profile incorporates Asian ingredients with a distinct Korean spice mix as the seasoning as well as spiced rim mixture and is crowned with a Korean pickled shrimp.
Joker: No Joke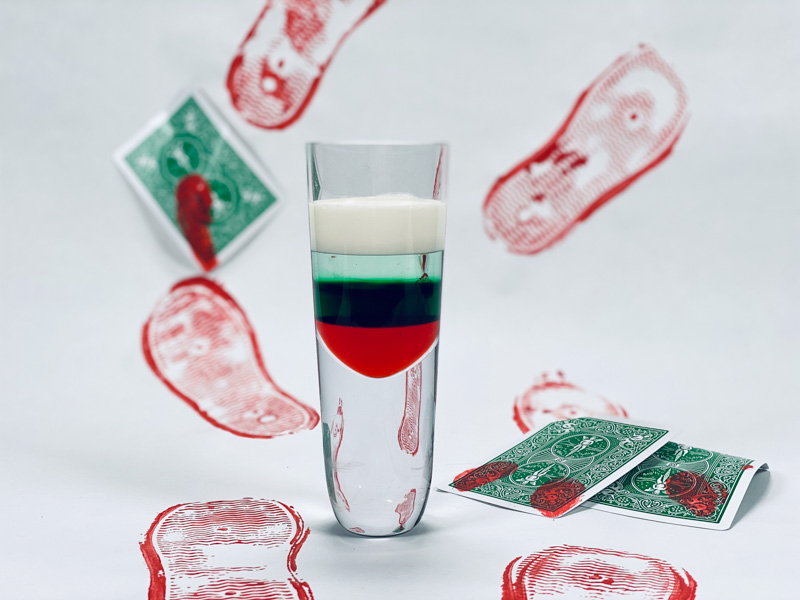 Knock, Knock… who's there? No Joke. No Joke, who? No joke, Joaquin Phoenix's character in the phycological thriller origin story "Joker" – is seriously disturbed! The Joker's red, white and green clown-like makeup is the inspiration for this layered cocktail that only looks menacing but tastes like a delicious peppermint patty confection. The dramatic layered effect is achieved by slowly pouring the well-chilled red, green, white, and clear ingredients over the back of a spoon in their order of density so that they float on top of each other.
Jojo Rabit: Mein Hare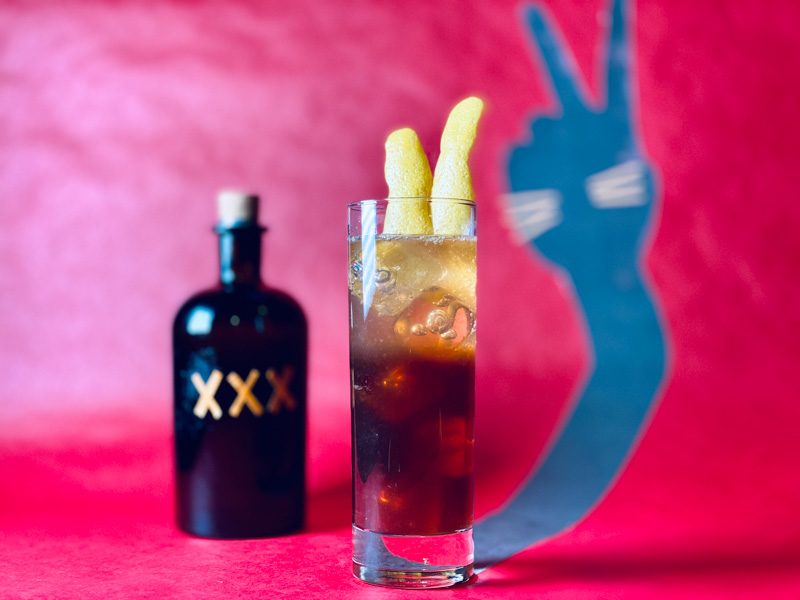 A witty name play on Mein Herr – a humorous or ironic Germanic form of address to a man – replacing "herr" (man) with "hare" (a rabbit). The Mine Hare cocktail, loosely based on the modern-day classic cocktail the Naughty German, which is an appropriate description of the characters at the center of the Nazi-mocking dark satire "Jojo Rabbit." German gin takes the lead role with a supporting role played by everyone's naughty German spirit Jägermeister in this satire of a cocktail, resembling a Tom Collins.
Ford V Ferrari: Race Car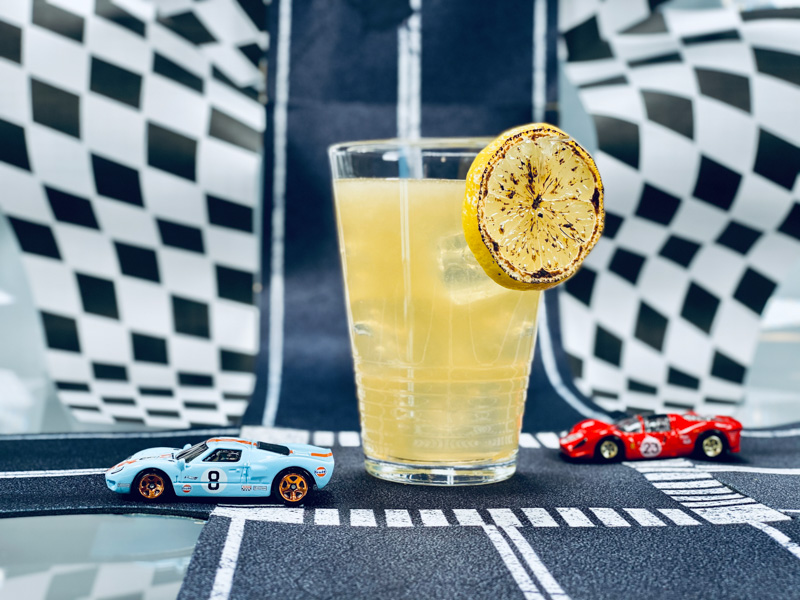 The Race Car is a high-powered take on a Side Car cocktail, which matches the high velocity of the 24 hours of Le Mans race in Ford V Ferrari. Over-proofed Bourbon fuels this racecar-inspired cocktail, and the charred lemon wheel garnish symbolizes the scorched race car tires which threaten the drivers as they push their vehicles to the limit.
Marriage Story: Manhattan Sunset vs LA Sunset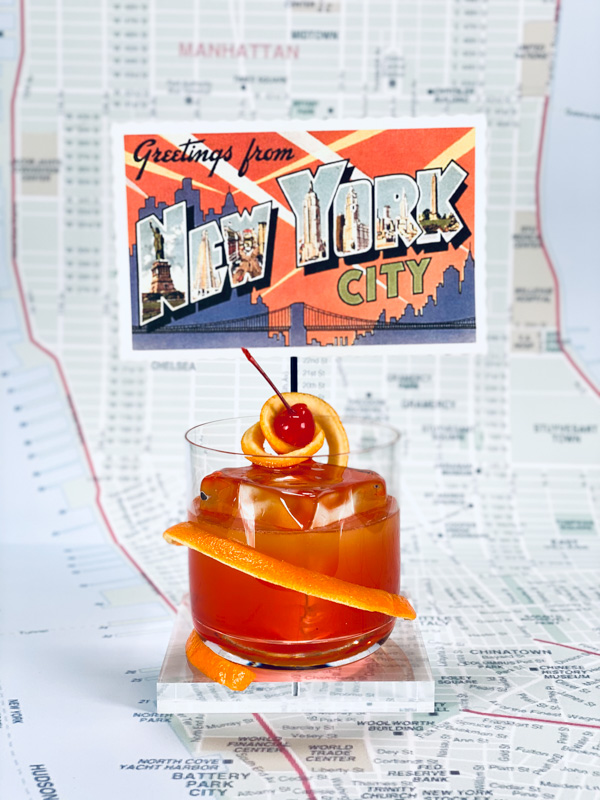 The dramatic comedy "Marriage Story" requires two cocktails as it follows a married couple (Scarlett Johansson and Adam Driver) going through a coast-to-coast divorce as they battle over east coast vs. west coast residency. The Manhattan vs. LA cocktail battle is on and which cities' version of the classic "sunset" cocktail is up for deliberation – mediation may be required… The Manhattan Sunset borrows its base ingredient, rye whiskey from the classic Manhattan cocktail. At the same time, the LA Sunset stays more faithful to the Tequila Sunrise but with a decidedly LA vibe.
Little Women: Brandy Punch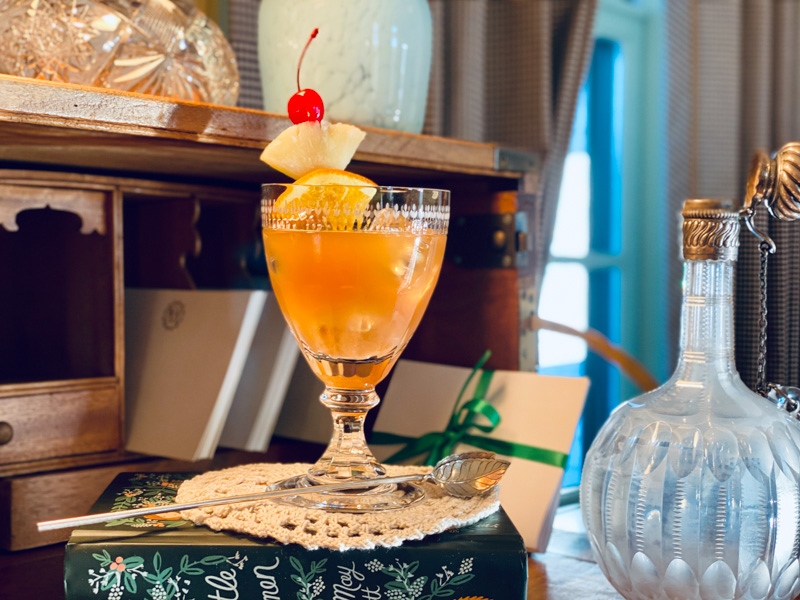 This recipe is a variation on a punch from The Bon Vivant's Companion, a cocktail guide published in 1862, and Mark Addison's book COCKTAIL CHAMELEON. The coming-of-age drama Little Women, set in the 1860s where punches were the mainstay of entertaining and holidays and brandy, was the spirit of choice. The use of tea in this fruity cocktail alludes to punch's Indian origins, and the green variety lends lighter flavor notes and a lovely color.