Samsung unveiled the highly anticipated Galaxy Fold, a new foldable device creating a new mobile category. The new Samsung Galaxy Fold features the world's first 7.3-inch Infinity Flex Display, which folds into a compact device with a cover display. Galaxy Fold offers a powerful new way to multitask, watch videos, play games, and more – bringing to life new experiences and possibilities years in the making.
A Smartphone. A Tablet. Folded into One
Galaxy Fold is in a category of its own. It delivers a new kind of mobile experience allowing users to do things they couldn't do with an ordinary smartphone. Users now have the best of both worlds; a compact device that unfolds to reveal Samsung's largest-ever smartphone display. Galaxy Fold brings together material, engineering and display innovations, developed over eight years following the debut of Samsung's first flexible display prototype in 2011.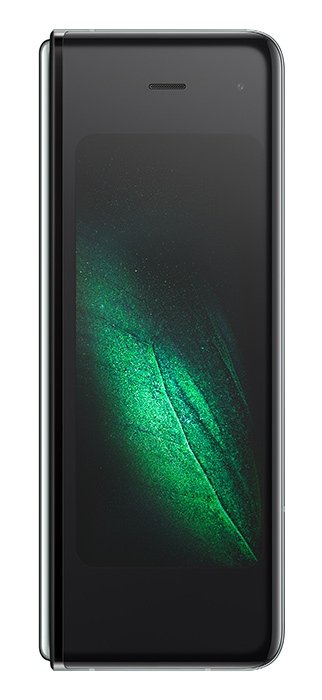 New Display Materials: The internal screen does not merely bend. It folds. Folding is a more intuitive motion, and a more difficult innovation to deliver. Samsung invented a new polymer layer and created a display around 50 percent thinner than the typical smartphone display. The new material makes Galaxy Fold flexible and tough, built to last.
New Hinging Mechanism: Galaxy Fold opens smoothly and naturally, like a book, and closes flat and compact with a satisfying click. To achieve this, Samsung engineered a sophisticated hinge with multiple interlocking gears. This system is housed in a hidden enclosure for a seamless and elegant look.
New Design Elements: From the screen to the housing, to every element you can see and touch – Samsung left no stone unturned. The fingerprint scanner is found on the side where the thumb naturally rests, so the device unlocks easily. Two batteries and the components are evenly distributed so Galaxy Fold feels balanced in your hands. Colors with unique finishing—Space Silver, Cosmos Black, Martian Green and Astro Blue—and the engraved hinge with Samsung logo complete its elegant fit and finish.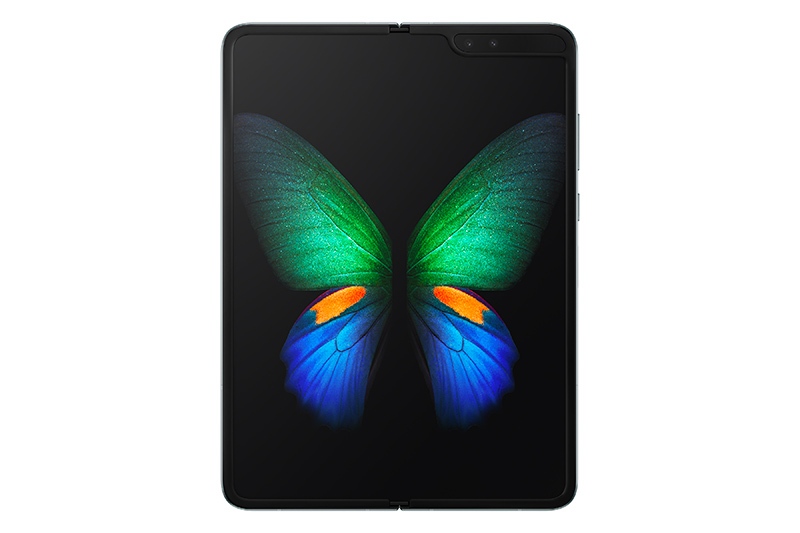 Galaxy Fold will be available in the U.S. through AT&T and T-Mobile in the second quarter of 2019. Suggested retail price for Galaxy Fold in the U.S. starts at $1,980.00.